Pat DiPersia
Founder & Lead Technology Specialist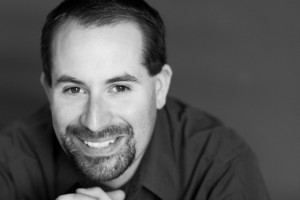 At just five-years old, shortly after receiving my first Apple computer for Christmas, I knew that I had found my passion.
Beginning as a technology specialist in a global actuarial firm in Center City Philadelphia, I worked my way up from help-desk customer service, through the ranks, all the way to managing networks and servers world-wide. After successfully mastering this, I was asked by a seasoned twenty–year consultant to join him in business, later forming a partnership.
Envisioning something different by offering companies information technology solutions, I took all of my experience from the small consulting firm, corporate skill set, and management experience to form DiPersia Technology Solutions.
By really getting to know your company's vision, I am able to customize the technology to meet your specific needs, and then manage it along the way so you can focus on why you went into business in the first place.
After fifteen years in the industry, this is still my passion and I truly love what I do.
Jim Harmstead
Technology Specialist
Similar to Pat, I have a well-rounded experiential background in all areas of the IT field.
Beginning with an accounting firm as a network administrator and network engineer, I was able to gain invaluable experience in customer service, handling networks & new equipment, as well as involvement with budgeting & vendor relationships.
I also have extensive experience working in both the corporate world & a small consulting firm.
With over twelve years in the industry, I am thrilled to have joined DiPersia Technology Solutions and become a part of a much more personalized and efficient way to help businesses succeed.
Offering each business a customized solution to managing their information technology needs is definitely a big step towards ensuring their success.